About Us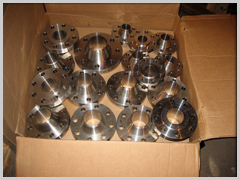 The principals of Metal Management Supply bring a unique and valuable set of experiences to the table, differentiating Metal Management Supply from all other parts suppliers. With the combined experience of nearly half a decade, Reggie Tinker and John Marks lead Metal Management Supply with a rigid and fierce commitment to customer satisfaction.
Metal Management Supply enjoys a robust business locally and regionally in Tulsa and surrounding states, but also has clients and the expertise to deal with international clients as well. A full service piping company, Metal Management Supply can fulfill your fittings, flanges, plate and bar needs as well, including an extensive variety of Nickel and Stainless alloys.
What truly differentiates this full service piping company is its broad network of suppliers and related vendors. Buying right makes all the difference and Metal Management Supply's clientele benefit from this buying expertise and it's what makes Metal Management Supply an industry leader.